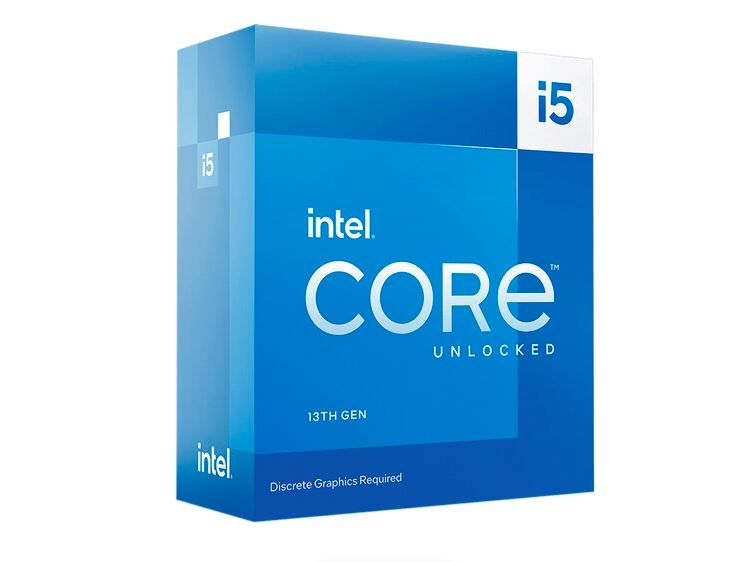 Intel I5-13600KF 3.50GHz 24MB Cache 6+8 Cores 20 Threads LGA1700 CPU ( No onboard Graphics)
---
Intel i5-13600KF
Power up your productivity, gaming, and content creation with the Intel Core i5-13600KF 3.5 GHz 14-Core LGA 1700 Processor. This 13th generation desktop processor builds upon the Hybrid Core architecture and Intel 7 process by fitting 14 cores— four more than the previous generation— onto a single processor while still fitting the LGA 1700 socket. Designed to provide strong performance for everyday tasks, the Core i5-13600KF features eight low-voltage Efficient-cores that handle background tasks for multitasking while the six 3.5 GHz Performance-cores power applications and games. The built-in Intel Thread Director ensures that the two work seamlessly together by dynamically and intelligently assigning workloads to the right core at the right time.

With 24MB of cache and a 5.1 GHz Turbo Boost Max 2.0 frequency, this processor is made to handle a variety of applications. You can also overclock this processor for even greater performance. The Core i5-13600KF also supports PCI Express 5.0 and dual-channel DDR5 memory at 5600 MHz.

The Core i5-13600KF does not include integrated graphics, meaning that users will need to purchase a separate dedicated graphics card. Please note that a thermal solution NOT is included. This processor is backed by a 3-year warranty.

IMPORTANT NOTE:-
Please chat with us first to confirm availability of stock before placing the order.
Please check your delivery address and phone number are correct.
Thank you.
---
Share this Product